Multibrand diagnostics by TEXA
Today the diagnostics tool is an essential piece of equipment for every vehicle workshop.

NAVIGATOR TXTs Pass-thru including:
OBD interface cable,
USB Cable,
Bluetooth,
tool fastening belt,
handbook,
strong storage case.
IDC5 PLUS Truck software and USB hardware activation key.

Whatever the fault, it is likely that during each repair process the ECUs will need to be accessed to clear the fault codes or configure the replacement components, operations that are only possible using a diagnostic tool.
Now even scheduled service and maintenance in many cases requires the use of diagnostic equipment, to reset the service lights and check or activate the various systems.
The NAVIGATOR TXTs is the latest multibrand diagnostic interface by TEXA; NAVIGATOR TXTs is a powerful multibrand diagnostics and autodiagnostics tool that connects directly to the vehicle's diagnostic socket, and communicates via Bluetooth with the AXONE Nemo, AXONE 4 Mini and MULTI PEGASO display units, or alternatively with a Windows PC.
5 Environments
in the one tool:
The NAVIGATOR TXTs is the most complete and versatile version in the range, and can be used on any type of vehicle.
Wireless connectivity means users can carry out diagnostics testing while being free to move around the vehicle and workshop.
NAVIGATOR TXTs can perform all common autodiagnostics tests, including: read and clear errors, display engineering parameters and activation status, set and configure oil change, service and airbag indicator light reset, ECU configuration, keys and remote controls.

More information?
See this PDF: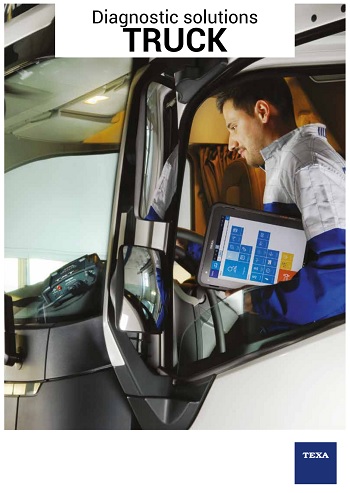 Digital ignition systems.
Our digital ignition systems come with 3 years warranty. Production errors, quality issues and internal problems are covered by this warranty.
The Carmo digital ignition systems are protected against high voltage peaks, defective HT coils and reverse battery connection.
This protection means that the Carmo digital ignition will not be damaged immediately in case of faulty electronics in your motorcycle.
Long term use of a motorcycle with faulty electronics may still result in damage to the Carmo digital ignition system.
This means that without solving the electrical issue the Carmo digital ignition could break down after a while.

If research shows that your Carmo digital ignition was damaged by faulty electrical parts, the warranty rights will not be valid.
If this situation occurs we will attempt to repair your ignition system in order to keep the costs as low as possible.
If the system is beyond repair a new product will be offered at a reduced price.
In all cases we will try our best to offer an acceptable solution.

Testing your original ignition module is free of charge when purchasing one of our replacement systems.
During the test we are often able to find out what caused your original module to break down.
This way you will know for sure if your original module really needs replacement, and you'll be able to solve other electrical issues that may not be known yet.

Team Carmo.

There are currently no questions about this product.