Dit handige tooltje stelt u in staat om bandendruk sensoren te activeren en de sensor informatie te lezen maar ook om deze sensoren te programmeren!

BEL of MAIL voor een meer informatie, een demonstratie, afspraak of demo model.

Meer plaatjes: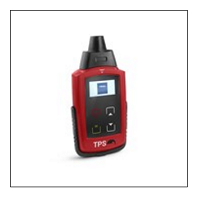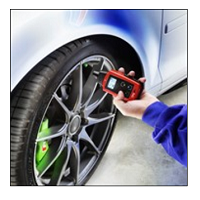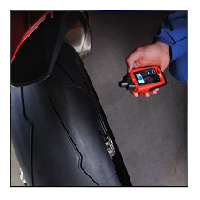 Filmpje:



* werkt het ook "stand-alone" om bijv te clonen ? Ja, maar op het moment alleen voor auto's
* heb ik daar dan alsnog het abbo voor nodig ? In het begin niet, na een paar jaar zeker
* is zo'n abbo geldig voor zowel auto's als motoren ? Ja
* zit in bijv. het motor abbo alle merken motorfietsen ? Ja
* werkt het apparaat met alle merken programmeerbare sensoren ? Nee, vooral OEM
* wat zijn de kosten voor een abbo ? €160,- P/J
* blijft de mogelijkheid te clonen bestaan zelfs zonder abbo ? Voor de modellen die erin staat wel
* Mag ik de TPS eens proberen? Ja, we kunnen een demo-model opsturen om te proberen

Digital ignition systems.
Our digital ignition systems come with 3 years warranty. Production errors, quality issues and internal problems are covered by this warranty.
The Carmo digital ignition systems are protected against high voltage peaks, defective HT coils and reverse battery connection.
This protection means that the Carmo digital ignition will not be damaged immediately in case of faulty electronics in your motorcycle.
Long term use of a motorcycle with faulty electronics may still result in damage to the Carmo digital ignition system.
This means that without solving the electrical issue the Carmo digital ignition could break down after a while.

If research shows that your Carmo digital ignition was damaged by faulty electrical parts, the warranty rights will not be valid.
If this situation occurs we will attempt to repair your ignition system in order to keep the costs as low as possible.
If the system is beyond repair a new product will be offered at a reduced price.
In all cases we will try our best to offer an acceptable solution.

Testing your original ignition module is free of charge when purchasing one of our replacement systems.
During the test we are often able to find out what caused your original module to break down.
This way you will know for sure if your original module really needs replacement, and you'll be able to solve other electrical issues that may not be known yet.

Team Carmo.

There are currently no questions about this product.